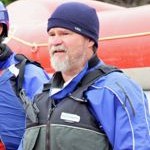 Neil – Owner & Senior Guide
  Neil is a born and raised "Mainer" that has over 25 years of guiding experience. He holds his level 2 Maine whitewater guide license and is certified in CPR & First Aid and Wilderness First Aid. He also attended a 2019 Swiftwater Rescue Clinic. When he isn't hitting the rapids with guests or exploring trails behind a team of sled dogs, he can be found sharing his knowledge of science with students in the classroom.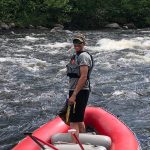 Kasey –  Senior Guide & Musher
  Kasey is an avid outdoor enthusiast (just like his father, company owner, Neil). After serving in the Army for 5 years, this veteran has returned home to continue his adventures on the river and in the snow. Kasey holds his Level One Maine Whitewater Guide License and is also a certified NREMT firefighter. Kasey also holds his Wilderness First Aid certification and attended a 2019 Swiftwater Rescue Clinic. When Kasey isn't working, he enjoys rock climbing and will never turn down a chance to hit the slopes with his snowboard.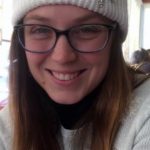 Alexis – Office Manager
  Alexis has just joined in on the adventures here at Muddy Paw and is our biggest firecracker in the office. Alexis grew up in Pennsylvania and moved up to the white mountains with the big bearded man she calls her husband.  She has a very strong love for dogs and is always dropping by the kennel just to get some kisses from our four legged staff. When Alexis isn't in the office she she can be found in the kitchen baking lots of goodies for our two legged staff.