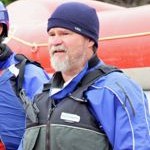 Neil – Founder & Senior Guide
As born and raised "Mainer", Neil has over 23 years of guiding experience. When he isn't on the river or snow-packed trails behind a team of sled dogs, he is in the classroom sharing his knowledge of science with elementary students.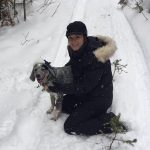 Emma – Office Manager
AKA "the girl I spoke to earlier" is Muddy Paw Sled Dog Kennel & Raft NH's office manager who is prepared to answer all your dog sledding and rafting questions! When Emma isn't answering the phone she can be found playing with her Australian Cattle Dogs Roxy & Gus.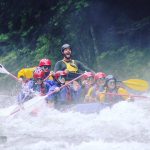 Wes – River Manager & Senior Musher 
Born and raised in the White Mountains, Wes is a true local. When he isn't perfecting his audition tape for "So You Think You Can Dance" he can be found hitting the rapids (or on the trail with our pawsome sled dogs).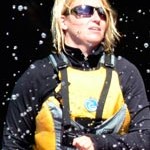 Kristen – Senior Raft Guide
This fearless chorus teacher will have you singing – and rowing – in unison as you explore the river, be prepared to sing soprano when she takes you through the rapids!
Brianna – Kennel Manager & Senior Musher
Hoping to one day open her own dog rescue, Brianna joined the Muddy Paw team. She is equally comfortable snuggling with one of her many favorite dogs or wrangling water buckets that are bigger than she is.