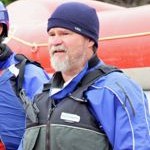 Neil – Founder & Senior Guide
Neil is a born and raised "Mainer" and has over 24 years of guiding experience. When he isn't hitting the rapids with guests or exploring trails behind a team of sled dogs, he can be found in the classroom sharing his knowledge of science with students.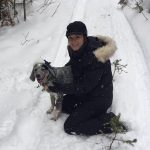 Emma – Office Manager
Emma is Muddy Paw Sled Dog Kennel & Raft NH's office manager, she has been with the company over six years and is prepared to answer all your questions! When she isn't on office duty, she can be found playing with her Australian cattle dogs Roxy & Gus.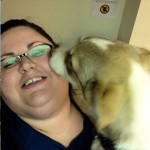 Jaime – Reservationist
Is the friendly voice on the other end of the phone (and email) that answers many of your questions. She is also the welcoming face that greets most of our Pontook Dam rafting guests on the weekends throughout the summer.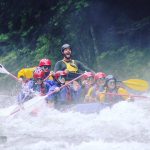 Wes – River Manager & Senior Musher 
Born and raised in the White Mountains, Wes is a true local who is happy to answer you questions about the area. Wes is a licensed Maine whitewater raft guide and senior musher that has been part of the two-legged team here at Muddy Paw and Raft NH for 4 years.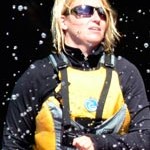 Kristen – Senior Raft Guide
Kristen has been with Raft NH pretty much since the beginning. She is a fearless chorus teacher during the school year and a senior licensed Maine whitewater raft guide during the summer. 
Brianna – Kennel Manager & Senior Musher
Hoping to one day open her own dog rescue, Brianna joined the Muddy Paw team about 5 years ago. Don't let her small stature fool you, Brianna is able to control a team of sled dogs and wrangle water buckets bigger than she is. When she isn't at the kennel looking after her four-legged friends, Brianna can be found enjoying … just kidding this passionate and committed gal is pretty much always with the 80+ sled dogs that currently call us home.